Investorideas.com - Investor Ideas Potcasts #Cannabis News and Stocks on the Move: (TSX: $APHA.TO) (NYSE: $APHA) (TSXV: $PCLO.V) (CSE: $AUSA.C) (OTC: $AUSCF) (CSE: $THC.C) (OTCQX: $THCBF) (CSE: $LDS.C) (OTCQB: $LDSYF)
Investor Ideas Potcasts #Cannabis News and Stocks on the Move: (TSX: $APHA.TO) (NYSE: $APHA) (TSXV: $PCLO.V) (CSE: $AUSA.C) (OTC: $AUSCF) (CSE: $THC.C) (OTCQX: $THCBF) (CSE: $LDS.C) (OTCQB: $LDSYF)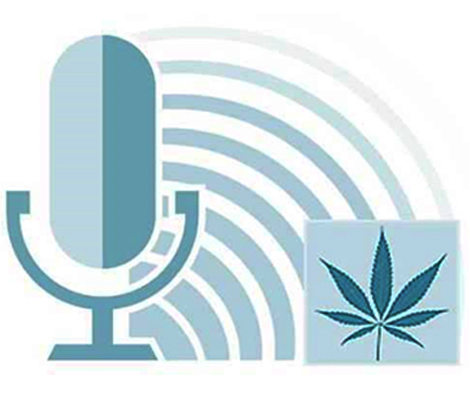 Good afternoon and welcome to another Investorideas.com "potcast", looking at cannabis news, stocks to watch as well as insights from thought leaders and experts.
Based on the 20-day volume-weighted average price of GGB shares immediately before GGB's announcement of an intention to acquire the Common Shares of the Company, the Hostile Bid reflects a 23% discount to the Company's share price over the same period. The Board made its recommendation after careful consideration and receipt of the recommendation of a committee of its independent directors, who were advised by financial and legal advisors.
"The posting of our shares on the OTCQB, a well-known U.S. securities trading platform, should provide additional liquidity for Australis by allowing U.S. investors to more easily invest in our common stock," said Michael Carlotti, CFO of Australis. "As we continue to aggressively expand our presence within the U.S., the trading of our shares on the OTCQB platform is timely as we anticipate increasing interest in Australis by U.S. investors looking to align with a progressive U.S. growth company."
Australis is also in the process of applying for eligibility for book-entry delivery and depository services of the Depository Trust Company ("DTC"), to facilitate electronic settlement of transfers of its common shares in the United States. DTC eligibility will help enhance the Company's potential investor base and offer a more convenient trading experience for current and future shareholders.
"Upgrading to the OTCQX Best Market from the OTCQB Venture Market is important for THC BioMed. This listing is expected to build visibility and provide greater transparency in the United States for THC BioMed," said John Miller, President and CEO.
Today was THC BioMed's first trading day on the OTCQX and the symbol will continue to be "THCBF".
"We are honoured to have the opportunity to provide our products to Canada's most populous province," said Mr. Miller.
Core Isogenics has begun operations in cannabis plant genetic development. The goal is to control all aspects of plant genetics with consistent and repeatable cannabinoid, terpene and flavonoid profile compositions. The success of this process will result in product consistency that is unmatched in the industry. The plants that will be developed by Core Isogenics will have defined yields and precise genetic profiles for Core Isogenics' cultivation as well as contract growers.
The Core Isogenics nursery will develop its plant genetics technology and produce seeds with identical properties to the formulas required for multiple versions of CannaStrips™, thereby reducing the number of extraction steps currently required to extract ingredients from more than one plant to a single plant extraction with the exact ingredients already in its DNA. The Core Isogenics seeds will be germinated inside of Core Isogenics' climate-controlled, negatively-pressurized, and remotely-monitored rooms to ensure contaminant-free plant development. The seedlings from the nursery will be transported to Core Isogenics' automated cultivation environment which will maximize plant growth and shorten grow cycle.
Lifestyle Delivery Systems Inc.'s CEO, Brad Eckenweiler, stated, "The medicinal future of cannabis depends on the ability of cultivators and manufacturers to deliver the same exacting ingredients consistently. That is only possible if those ingredients can be repeated harvest after harvest, which can be achieved only through the complete control of the cannabis plant genetics. Currently the cannabis market is a menagerie of cross strains constantly splicing and cloning creating weaker and weaker genetics in search of THC, which has resulted in the need for many cultivators to use herbicides, fungicides and pesticides. We believe our approach can change the direction of cannabis cultivation for the better. Fifty years ago this plant grew wild without chemicals or human intervention and we will develop that plant again through our genetic pollination program, without cloning or GMO technology." Mr. Eckenweiler went on to say, "By the way, we just witnessed our first generation of seeds popping into the cannabis world." The Company is confident that the Core Isogenics technology and the resulting isogenic strains will benefit the entire cannabis industry.
Investorideas.com podcasts are also available on iTunes, Spotify, Google Play Music, Stitcher, Spreaker, YouTube via Spreaker, iHeartradio and Tunein.
Investor Ideas does not condone the use of cannabis except where permissible by law. Our site does not possess, distribute, or sell cannabis products.
Investor ideas reminds all listeners to read our disclaimers and disclosures on the Investorideas.com website and this podcast is not an endorsement to buy products or services or securities. Investors are reminded all investment involves risk and possible loss of investment
800-665-0411