Investorideas.com - Investor Ideas #Potcasts #Cannabis News and Stocks on the Move: CSE: $HUGE.C, CSE: $CANA.C, TSXV: $HEMP.V
Investor Ideas #Potcasts #Cannabis News and Stocks on the Move: CSE: $HUGE.C, CSE: $CANA.C, TSXV: $HEMP.V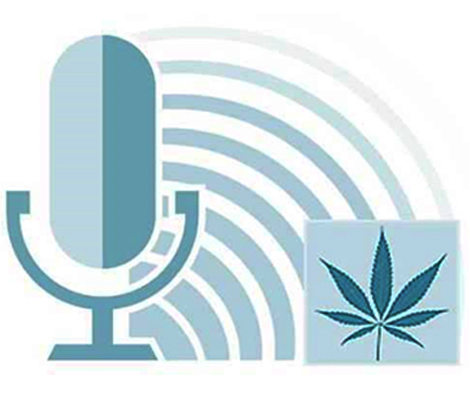 Good afternoon and welcome to another Investorideas.com Potcast - following Cannabis news, stocks to watch as well as insights from thought leaders and experts.
Today we will be looking at announcements from FSD Pharma Inc. trading on the CSE as HUGE and the OTCQB as FSDDF, CANNAMERICA BRANDS CORP. trading on the CSE as CANA and Hempco Food and Fiber Inc. trading on the TSX-Venture as HEMP,
FSD Pharma Inc. announced the launch of a pilot clinical study in Pittsburgh, Pennsylvania, by its strategic R&D partner, SciCann Therapeutics ("SciCann"). The study is designed to test the safety and efficacy of SciCann's proprietary "Steady Stomach" cannabidiol (CBD) combination product for the treatment of irritable bowel syndrome (IBS) patients. This study follows the previously reported efficacy results from a preclinical study in rodent models which demonstrated a three-fold increased efficacy in lowering abdominal inflammation levels with the advanced combination product as compared to CBD alone.
The double-blind, randomized, placebo-controlled study will enroll 20 patients in a cross-over design to comply with the highest standards of rigorous scientific validity and certification demands of international medical regulatory authorities.
Under the terms of FSD's strategic agreement with SciCann, the Company holds exclusive manufacturing and distribution rights for the "Steady Stomach" product in Canada.
CANNAMERICA BRANDS CORP. announced the launch of its branded cannabis concentrates in Maryland. These high-quality concentrates are available to dispensaries across the state through CannAmerica's partnership with FGM Processing LLC ("FGM Processing"), which operates a 7,500 square foot cannabis extraction facility in Charles County, Maryland, and was one of the first extraction licenses in the state.
"We look forward to working with our partners at FGM Processing to increase the medical cannabis product offerings available to Maryland's patient community, with many new and exciting products being developed in our Maryland cannabis laboratory," said Dan Anglin, CannAmerica Co-Founder and CEO. "As one of the first fifteen (15) licensed hydrocarbon cannabis processors in the state of Maryland, our terpene-rich product line is based on our many years of experience bringing quality concentrates and distillate formulations to cannabis consumers and patients in Colorado's regulated marketplace."
CannAmerica products available to licensed Maryland dispensaries include concentrates, such as the Company's Rick Simpson Oil (RSO), as well as Full Spectrum Distillate and Disposable Vape Pen lines-both available in Indica, Sativa and Hybrid.
Hempco Food and Fiber Inc. provided a corporate update on recent developments of its strategic growth plans.
The recent roll-out of the new Cannabis Act further strengthens Hempco's position for growth and expansion under its Tri-Crop Strategy with three key revenue streams from the industrial plant:
New Market Expansion
Increasing bulk distribution of hemp seeds, hemp protein and hemp oil into new markets is a core part of the Company's growth strategy. Hempco has just signed an agreement with one of New Zealand's largest hemp importers/distributors. The expansion coincides with the development of Hempco's new 56,000 square foot production facility in Nisku, Alberta, capable of processing nearly 3.0 million kg of hemp seeds annually. This facility will be the largest of its type in Canada for the production of hemp-based products
Planet Hemp Superfood™ Product Line and Market Expansion
After successfully launching its Plant Hemp Superfood™ line in Mexico, Hempco is expanding this product line's geographical distribution footprint into Canada. The Company signed agreements with key health and wellness food distributors Jonluca (a Canadian Business' Growth 500 company) and Satau, to extend market coverage in Ontario and Quebec respectively.
The Company also recently launched two new line extensions: 'Super-Seeds' in Original and Savoury Onion varieties. 'Super-Seeds' are ideal as a snack, and can be used to complement salads, on avocado toast or on their own.
Tri-Crop Opportunities for Hempco and farmers with Bill C-45
Bill C-45 positions Hempco for growth and expansion with three revenue streams from the hemp plant:
Hemp seeds for hemp-based foods;
Hemp stalk for fiber and hurd that is used in textiles and industrial applications; and
Flowers and leaves for CBD extraction.
The flowers and leaves are valuable components of the plant that were once required to be left behind as waste materials in the fields after each harvest. Bill C-45 allows Hempco to work with farmers to collect the flowers and leaves and implement its' Tri-Crop Strategy to ensure none of the plant is left as waste.
Investor ideas reminds all listeners to read our disclaimers and disclosures on the Investorideas.com website and this podcast is not an endorsement to buy products or services or securities. Investors are reminded all investment involves risk and possible loss of investment.
Investor Ideas does not condone the use of cannabis except where permissible by law. Our site does not possess, distribute, or sell cannabis products.
800-665-0411