Investorideas.com - Investor Ideas Potcasts #Cannabis News and Stocks on the Move: (CSE: $AGRA.C) (OTCPK: $PUFXF), (TSX-V: $TBP.V) (OTCQB: $TBPMF), (TSX: $ACB.V) (NYSE: $ACB), (TSX-V: $RTI.V) (OTCQX: $RDDTF) (CSE: $OH.C) (OTCQX: $ORHOF)
Investor Ideas Potcasts #Cannabis News and Stocks on the Move: (CSE: $AGRA.C) (OTCPK: $PUFXF), (TSX-V: $TBP.V) (OTCQB: $TBPMF), (TSX: $ACB.V) (NYSE: $ACB), (TSX-V: $RTI.V) (OTCQX: $RDDTF) (CSE: $OH.C) (OTCQX: $ORHOF)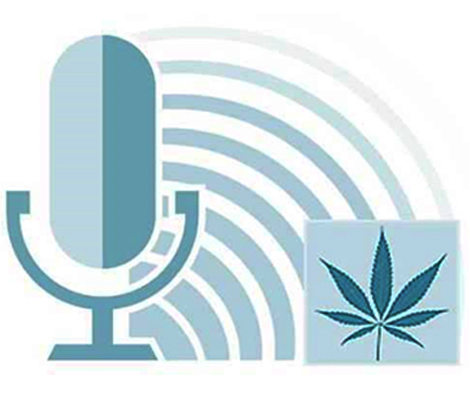 Good afternoon and welcome to another Investorideas.com "potcast", looking at cannabis news, stocks to watch as well as insights from thought leaders and experts.
"We are moving to phase two of the development of our all-natural, hemp-based, non-dairy coffee creamer to increase production scale, introduce alternative flavours and study the nutrient composition and shelf life of the new product," said Derek Ivany, President and CEO of AgraFlora Organics International. "Initial tests show that our new coffee creamer tastes good, has all the characteristics of conventional creamers and includes all the healthy benefits of cannabidiols. More news will follow as we add to the management team and provide more specific timing to the public listing process."
Nature Hemp's healthy alternative non-dairy coffee creamer is made using whole hemp seeds. Hemp seeds are recognized as a superfood, like flax and chia seeds, because they contain cannabidiol (CBD), are high in protein, contain 20 amino acids, and are also high in the fatty acids omega-3 and omega-6. Hemp seeds are typically pressed to produce oil and the remaining byproduct is processed into a flour from which products like pasta, baked goods and other healthy foods can be created.
Some of Tetra's dermatology products have already been approved by Health Canada as natural health products, and address several medical conditions, including but not limited to, muscle and joint pain, cold sores and hemorrhoids. In late 2018, Crescita published the favorable results of a study demonstrating the enhanced permeation of CBD, the non-psychoactive component of cannabis. The in-vitro skin permeation study showed that both MMPE and DuraPeel significantly increased the transdermal permeation of CBD over the control formulation by up to 14- and 6-fold, respectively. Based on these results, Tetra believes that the use of Crescita's patented technologies will improve the permeability and potentially, the efficacy of Beta-C and will enhance the intellectual property of its dermatology portfolio.
In addition, the companies have entered into discussions related to Crescita's contract manufacturing services to produce Tetra's enhanced product portfolio once the desired results have been attained in the development and testing phases of the collaboration.
In 2016, Aurora identified Radient's proprietary extraction technology (MAP™) as potentially disruptive for the cannabis industry due to its ability to achieve much higher throughputs than is possible with existing benchmark technologies, as well as its efficiency and ability to preserve the full spectrum of cannabinoids and terpenes found in the source material. These aspects provide key competitive advantages in the development and large-scale production of high-quality derivative products.
Since investing in Radient, Aurora has expanded into the hemp sector with its majority ownership of Hempco Food and Fiber ("Hempco") and the acquisition of AgroPro, Europe's largest producer of organic hemp products, providing low-cost access to high-quality raw material for the extraction of CBD. The industrial-scale extraction of CBD will play a key role in the roll-out of Aurora's derivative products strategy, including the development and production of high-margin products for the wellness market.
"We are proud to announce Humboldt's Finest as a participant in our innovative brand acceleration program, following recently announced partnerships with Henry's Original and Utopia Cannabis," said Afzal Hasan, President and General Counsel of Origin House. "We believe that the low-impact, organic practices of cultivators such as Humboldt's Finest are the gold standard for high quality, sustainable, heritage cultivation. Humboldt County has come a long way socially, economically and environmentally, and the intellectual property rooted within the practices of this community is at the core of the brands that we are partnering with. We're excited to support operators in Humboldt County that are seeking to make the area a global nexus for cannabis cultivation, as these relationships have the potential to translate into strong returns for both the local communities and our stakeholders."
Investorideas.com podcasts are also available on iTunes, Spotify, Google Play Music, Stitcher, Spreaker, YouTube via Spreaker, iHeartradio and Tunein.
Investor Ideas does not condone the use of cannabis except where permissible by law. Our site does not possess, distribute, or sell cannabis products.
Investor ideas reminds all listeners to read our disclaimers and disclosures on the Investorideas.com website and this podcast is not an endorsement to buy products or services or securities. Investors are reminded all investment involves risk and possible loss of investment
800-665-0411