Investorideas.com - Investor Ideas Potcasts #Cannabis News and Stocks on the Move: (CSE: $HUGE.C) (OTC: $FSDDF) (CSE: $EPW.C) (CSE: $ISH.C) (CSE: $CROP) (OTC: $CRXPF) (OTCQB: $CBDY)
Investor Ideas Potcasts #Cannabis News and Stocks on the Move: (CSE: $HUGE.C) (OTC: $FSDDF) (CSE: $EPW.C) (CSE: $ISH.C) (CSE: $CROP) (OTC: $CRXPF) (OTCQB: $CBDY)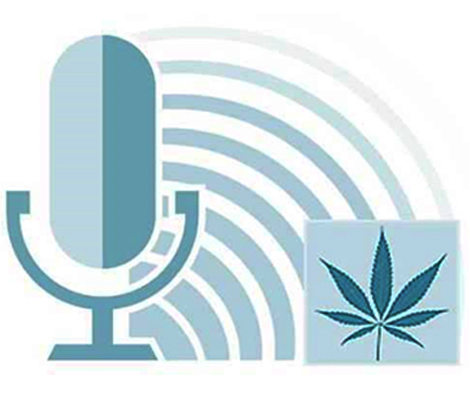 Good afternoon and welcome to another Investorideas.com "potcast", looking at cannabis news, stocks to watch as well as insights from thought leaders and experts.
The Company further intends to use Canntop's AI platform to gain actionable insights on how consumer social data is generating nationwide interest in CBD based products, alternative pain management options and the use of cannabis-based therapies.
The pilot program is expected to utilize Empower patient data in a HIPAA compliant manner, to determine if normalized data can be generated using Datametrex AI solutions to understand how patient care and efficacy of physician-guided treatment recommendations are positively impacting serious qualifying conditions of patients.
"We believe using AI tools to analyze the substantial amounts of data in the Empower database and the additional data from the recently announced proposed Sun Valley acquisition can make Empower a data science leader in the cannabis industry," said Steven McAuley, Empower's Chief Executive Officer. "We believe the outcomes of our AI efforts, if successful, could position the Company as an educational leader and we plan to collaborate with the industry to ultimately improve patient care."
The Company is building its corporate store portfolio in Alberta with approximately 10 wholly owned corporate locations to support its franchise network and enhance top-line revenue growth. The franchise network is being developed with more than 100 franchise agreements signed and four locations currently open in Alberta and Saskatchewan with a fifth location expected to open in Calgary the week of February 11.
"We are focused on creating a national Spiritleaf brand and providing consistent experiences and quality products for cannabis consumers. We're doing this with a blend of corporate and franchise stores, so we enter markets effectively and efficiently to build the brand. Prime strategic corporate locations like the ones acquired today provide us with flagship stores, a growing source of revenue and a platform for our expansion across the country," said Darren Bondar, President and CEO of Inner Spirit.
Target Group is acquiring CannaKorp's operations in the United States and Canada. The acquisition will facilitate Target Group's expansion of cannabis operations, and position the Company's brand portfolio for global distribution. Target Group will continue executing its global expansion strategy, which is focused on acquiring and developing quality cannabis brands and solidifying long-term growth and stability in vital markets across the globe.
Meanwhile, construction continues there on the 40-acre perimeter wall for outdoor and greenhouse production. The 40-acre outdoor project is expected to cost $500,000 and is forecast to yield 80,000 pounds of high quality, organically grown outdoor cannabis which will be mostly for sale to extractors and for the company's tenant extraction quotas. The project is now 50% paid for.
The company is now accepting off take and supply agreements requests for 2019 harvest.
CROP CEO, Michael Yorke, stated: "With our ultra low cost, organic outdoor focus in Nevada, our tenant farms will provide extractors with cost effective extraction materials giving both CROP and our tenants a significant competitive advantage in Nevada for the 2019 season and beyond."
Investorideas.com podcasts are also available on iTunes, Spotify, Google Play Music, Stitcher, Spreaker, YouTube via Spreaker, iHeartradio and Tunein.
Investor Ideas does not condone the use of cannabis except where permissible by law. Our site does not possess, distribute, or sell cannabis products.
Investor ideas reminds all listeners to read our disclaimers and disclosures on the Investorideas.com website and this podcast is not an endorsement to buy products or services or securities. Investors are reminded all investment involves risk and possible loss of investment
800-665-0411